25 years of caring for the newcastle community
At Newcastle Ultrasound, we provide specialist diagnostic ultrasound for gynaecology, obstetric and infertility patients – and we have done for over 25 years. We know what we're doing and we can quickly recognise and diagnose anything out of the ordinary – safely and with compassion.
Our practice has a philosophy of individualised care, always allowing time for your examination followed by a consultation with Dr Raymond.
This may be for a short visit to confirm normal findings. However abnormal or confusing findings may require more time for all concerns and questions to be adequately addressed and answered. Accordingly, this practice charges above the Medicare rebate.
Dr STEVE RAYMOND (MBBS FRANZCOG DDU)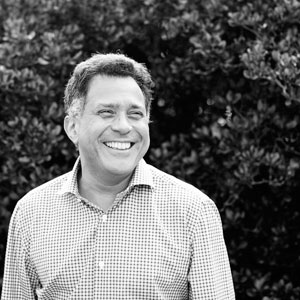 Newcastle Ultrasound was founded by Dr Steve Raymond.  He understands the value in providing a specialist diagnostic ultrasound service to the Newcastle community.
Dr Steve Raymond is a specialist Gynaecologist and Ultrasonologist in private practice in Newcastle, New South Wales.
After graduating from Sydney University in 1978, Dr Raymond completed specialist training in obstetrics and gynaecology in Newcastle. He then spent two years in advanced training in fetal-maternal medicine at the Queen Mother's Hospital, Glasgow, Scotland.
He started a private practice upon his return to Newcastle in 1987. At the same time he was appointed as a lecturer in reproductive medicine at the University of Newcastle, spending four years researching the causes and treatment of recurrent miscarriage.
Dr Raymond helped to establish the first prenatal and ultrasound fetal diagnostic unit in the Newcastle region and was the first in the area to perform procedures such as chorion villus sampling (CVS) and cordocentesis. He is still involved in the training of doctors at both undergraduate and postgraduate levels.
In 2001 Dr Raymond decided to move away from obstetrics to focus on other areas of care, particularly the management of infertility and to assist in the establishment of Hunter IVF.
He has wide-ranging expertise, especially in:
Dr Raymond's reputation as a caring medical specialist stretches across Australia and internationally. As the founding medical director of Hunter IVF, Dr Raymond holds appointments at the John Hunter and Newcastle Private Hospitals.
Are you ready to take care of you?
Make an appointment now to visit us. Call 02 4957 3899 or complete the contact form.